Best SOLUTION for Water Delivery in Dubai
Water delivery in Dubai is essential for maintaining the city's growing population and supporting its economic development. When it comes to choosing a bottled water brand, there are countless options available. 
But if you're looking for high-quality, mineral-rich water that is sustainably sourced and packaged, AKANWATERS is worth considering.
Akan Waters is a company that delivers high-quality natural drinking water to homes and businesses in Dubai.
One of the key benefits of AKANWATERS' natural drinking water is its purity. The water is free from contaminants and impurities, making it safe and enjoyable to drink. The company uses state-of-the-art purification processes to ensure water quality and safety, and it regularly tests to ensure it meets the highest standards. 
Another benefit of choosing AKANWATERS for your water delivery needs is the convenience and flexibility of the service.
The company offers flexible delivery options, including regularly scheduled deliveries and one-time deliveries, to meet the needs of both residential and commercial customers.
We also provide an easy online ordering system, making placing and tracking orders simple, ensuring you always have enough water. Furthermore, the customer service team can assist you with any questions or concerns about water delivery.
 AKANWATERS provides its customers with the best possible service, making it the perfect choice for all your water delivery needs.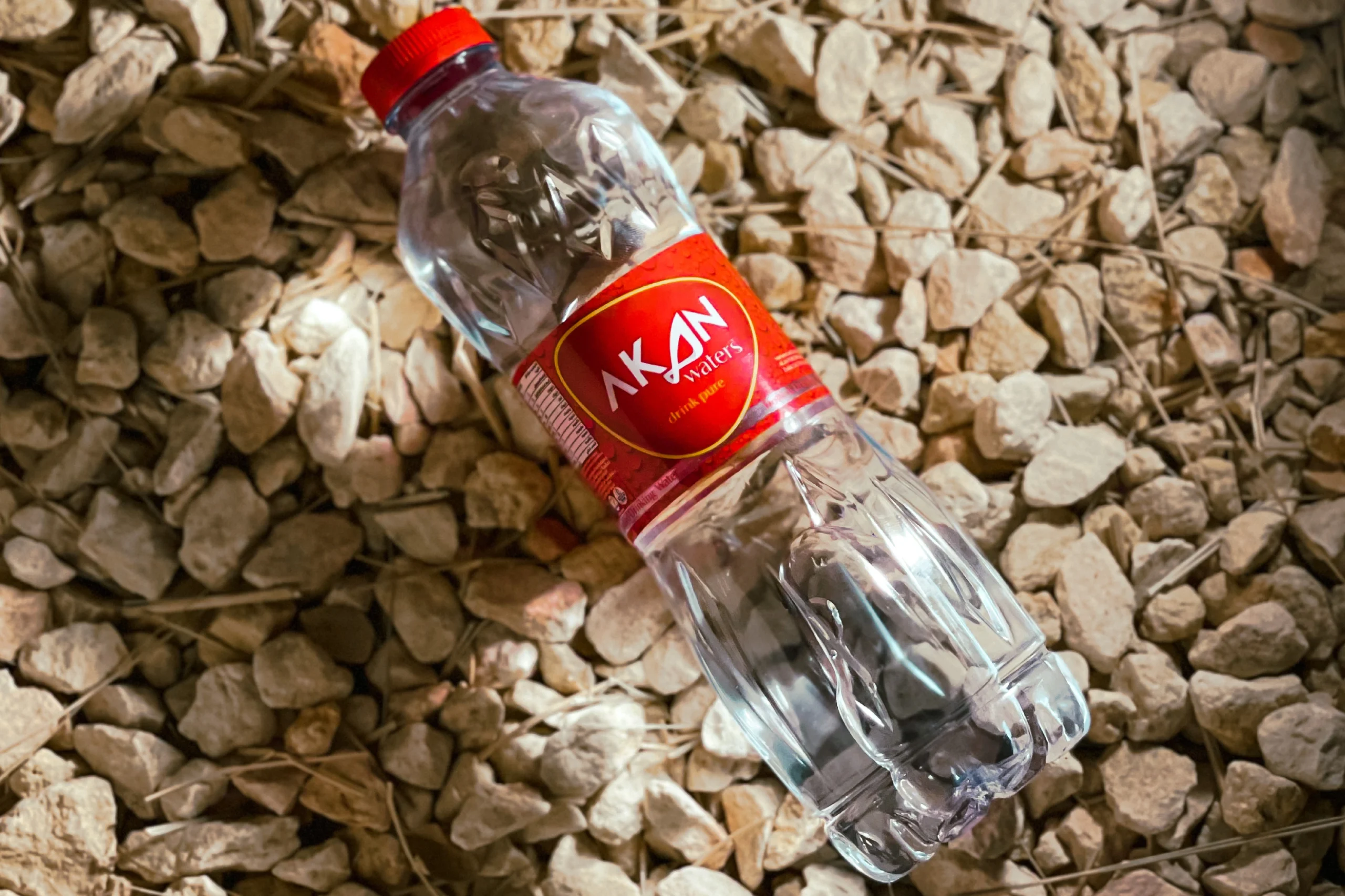 ENJOY EVERY SIP OF LIFE
Akanwaters is a brand of mineral water that is sourced from a natural spring in the Al Hajar Mountains, Hatta. The water is collected from the spring, bottled, and shipped to customers around the world.
But what sets Akanwaters apart from other mineral waters on the market?
Here are a few reasons to consider making it your go-to bottled water: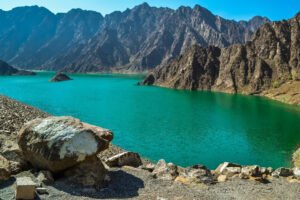 Mineral-rich: Akanwater's mineral water is naturally high in minerals, including calcium, magnesium, and potassium. These minerals are essential for good health and can help to support healthy bones and teeth, and they may also play a role in
muscle function and nerve transmission.
Sustainable sourcing: Akanwaters is committed to sustainability and responsible water management. The company works with local communities to ensure that the water is collected in a way that is respectful of the environment and the
community's needs.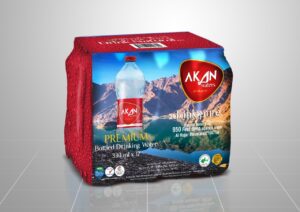 PET (premium packaging): Many bottled water brands use plastic packaging,
which can be harmful to the environment. Akanwaters uses PET bottles, which are
more durable and can be recycled indefinitely.
Delicious taste: Not all mineral waters are created equal when it comes to taste.
Akanwaters has a clean, crisp flavor that is refreshing and thirst-quenching.
If you're looking for high-quality, mineral-rich water that is sustainably sourced and
packaged, Akanwaters is a great choice. Give it a try and see for yourself the difference it can make in your hydration routine.
And It is not just about the quality of water and packaging, AKANWATERS provides the best water delivery experience in Dubai. Try it now!
A Water Delivery Company, Where Did it Start?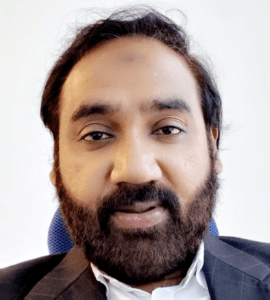 Mr. Nowshad A K is a prominent business veteran who has been in the UAE for the last 23 years. He has various investments in the UAE, India, Oman, and other GCC countries. Mr. Nowshad is a diversified investor who has investments in real estate, hospitality like resorts and hotels, food chain restaurants, facilities management, property management, health care &fitness club. 
Nowshad is one of the founders and directors of the leading bottled water company AL Bayan Water. He is the founder and director of Chicking quick service restaurant. Albayan water was acquired by Agthia group, based in Abudhabi in 2015. Mr. Nowshad owns a facility management company, Akan facilities management LLC which handles Facilities like housekeeping for hotels, hospitals & Educational institutes, etc.
The major work for Akan Facilities is handling the facilities management for staff accommodation of different corporates, by providing Facilities like Dewa, sewerage, Cleaning, Emicool, Grease trap, Garbage Removal, and providing hygiene premises by way of quality cleaning and other services.
Mr. Nowshad also Owns 1 Sole establishment entity in Dubai, which is in the field of Real Estate
| Water is a life's matter. We don't exist without water because it cleanses our system, nourishes us, reduces our caloric intake, and improves the function of our body.   
AKAN Waters Premium has made it easy to get premium bottled water to your doorstep without any hassle! Save your time with our premium bottled water delivered to your homes and offices.
AKAN Waters Premium (Pet) is sourced from the lap of naturally treasured and geographically magnificent AL HAJAR Mountain, the highest mountain in the Eastern Arabian Peninsula.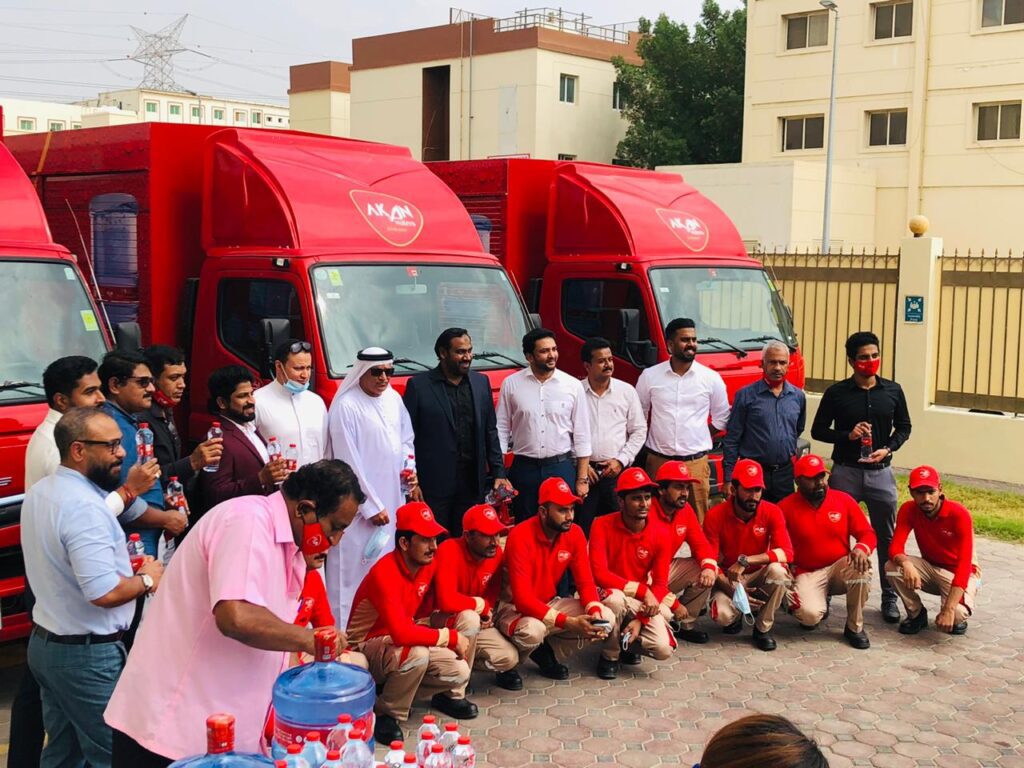 Dehydration might affect people differently, since the water content in the body varies based on age and gender. Research and studies conducted by various research organizations concluded that dehydration-fluid loss- could affect mood and concentration in women as well as men. It could also lead to heightened anxiety, memory loss and fatigue. Dehydration can have similar effects on the elderly and children. Developing the habit of drinking adequate quality water should become a mandatory routine for people who care enough to maintain their vitality, vigor and vibrancy.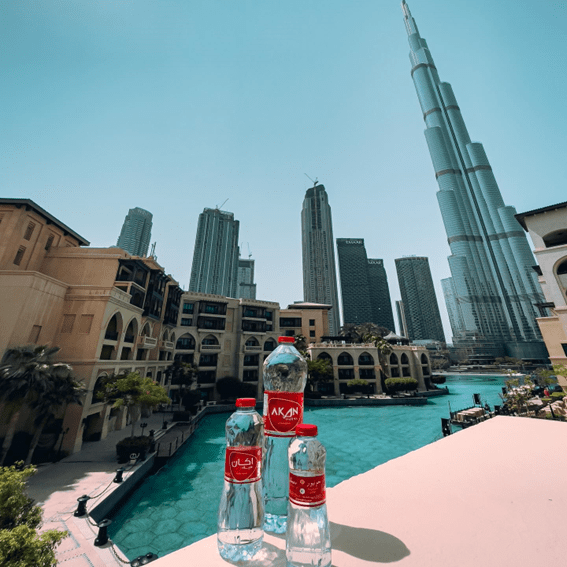 Our mission is to make precious water of premium quality and the best water delivery experience for you with the least hassle. Nothing stands in our way where quality is involved and nothing slows us down when delivering the type of water package you prefer where you need it.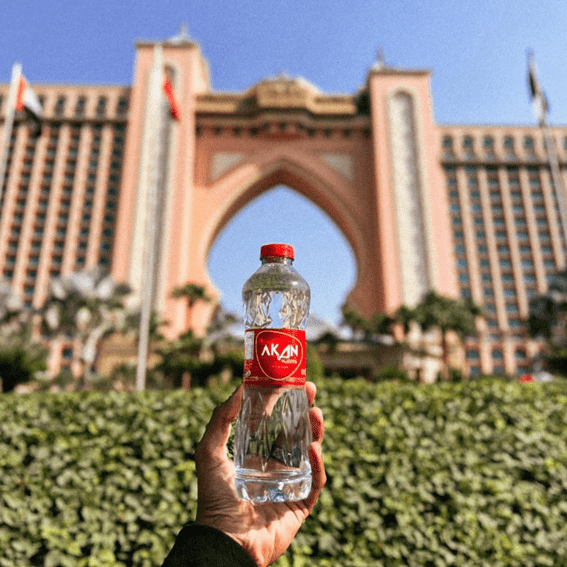 Akan Waters vision is to become your most trusted brand of water, to accompany you every step of your everyday journey, whether its educational journey, career ambitions, adventures, parenting or the comfort of your home.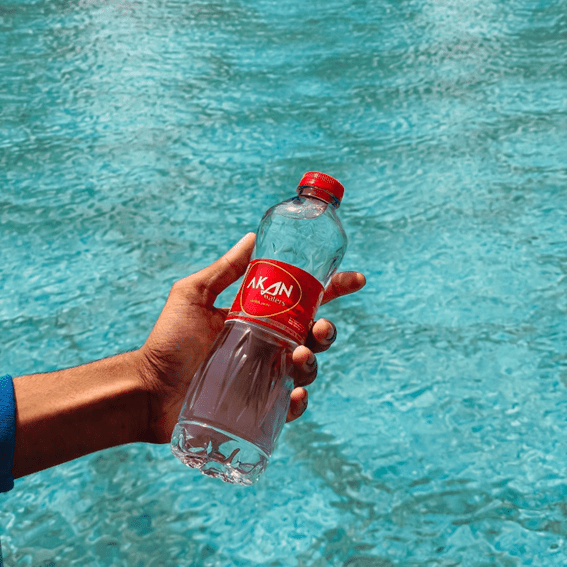 We safeguard our quality by having our water plant equipped with the most modern machinery following stringent measures; Iso standards, non-hand touch purification and a bottling process, alongside ensuring minimum water exposure to air, to eliminate the chance of contamination while bottling. 
Water

is a Life-giving source!
We all know we need to drink water. It's one of the very primal needs of the body that we can't simply ignore. Drinking water will sustain your bodily functions and is that enough. Health is an all-encompassing superset of achieving social, physical and psychological well-being.
According to WHO "Health is defined as a state of complete physical, mental and social well-being and is not merely the absence of disease or infirmity".
There is also no refuting the paradigm that "Health is Wealth" and that our health is directly proportional to what we feed our body with. However, what guarantees health is drinking quality water that is pure, contaminant-free and nutrient rich.